Quality Performance Management
PowerHealth brings your patient care into on demand view to support rapid response
to quality care initiatives with emphasis on continuous improvement.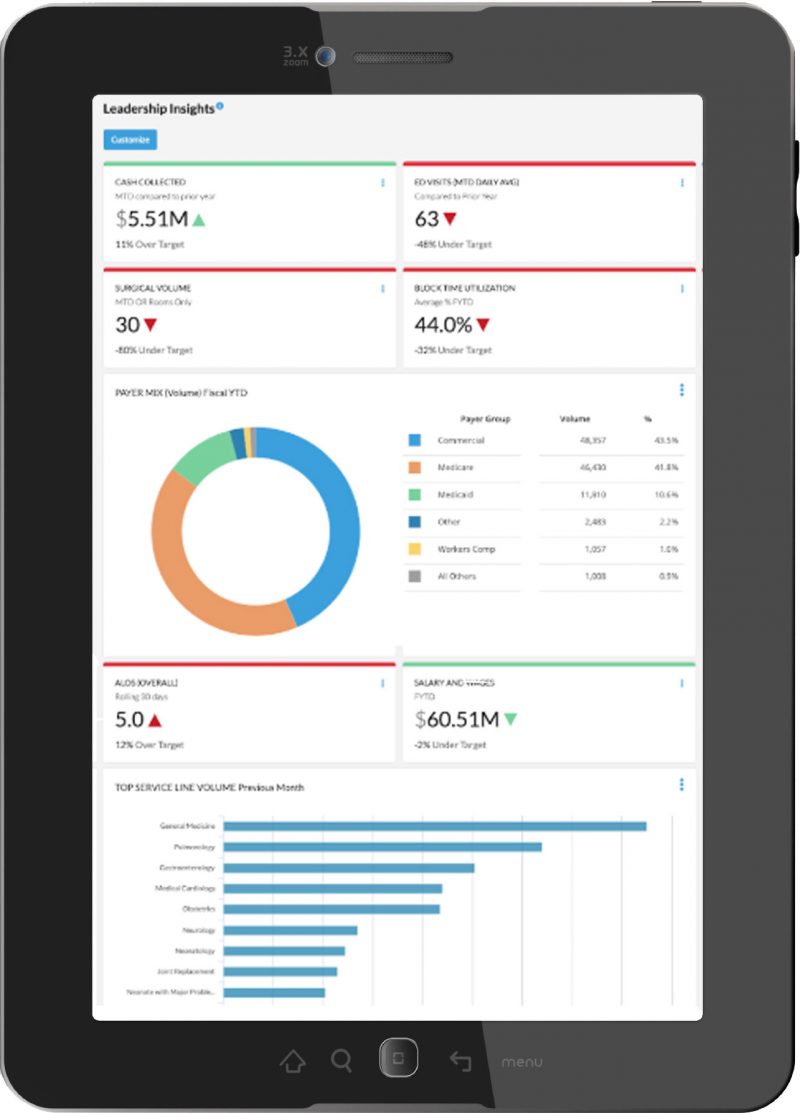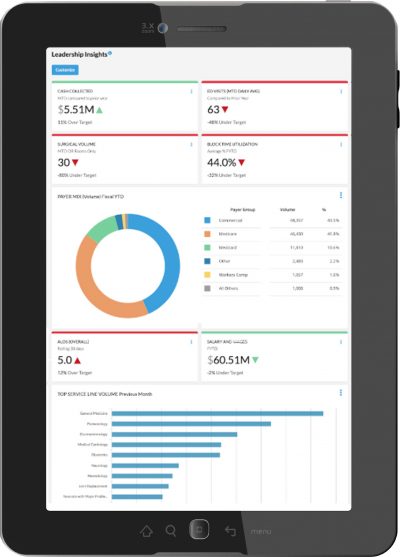 Stay on Top of your Quality of Care. Every day.
OnDemand Quality Performance Management™ activates and transforms your data so that quality departments and data experts can respond to needs throughout the organization – in rapid time. This suite comes with OnDemand Quality Insights™ to keep leadership – such as those in charge of quality, nursing, and case management – to be continually informed and to remain proactive to changes in patient outcomes.
Users are equipped with routine access to summary and patient-level details for all things quality-related so that your organization can eliminate data collection and manipulation overhead and easily respond to health system and regulatory requests.
PowerHealth equips healthcare organizations with on demand access to quality data
and reporting to stay on top of compliance and regulatory requirements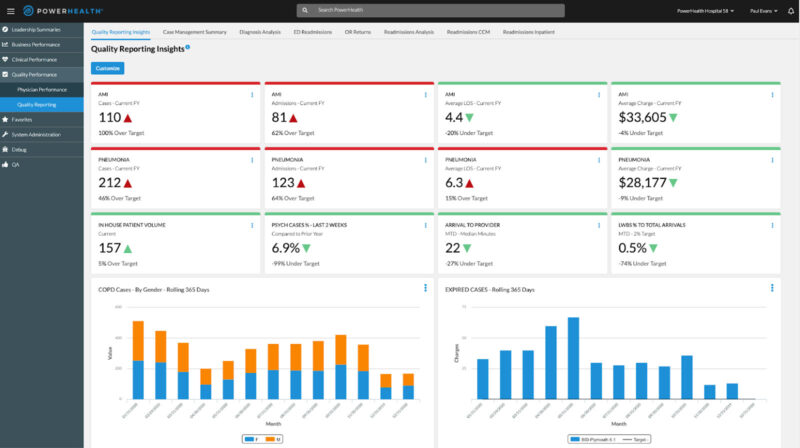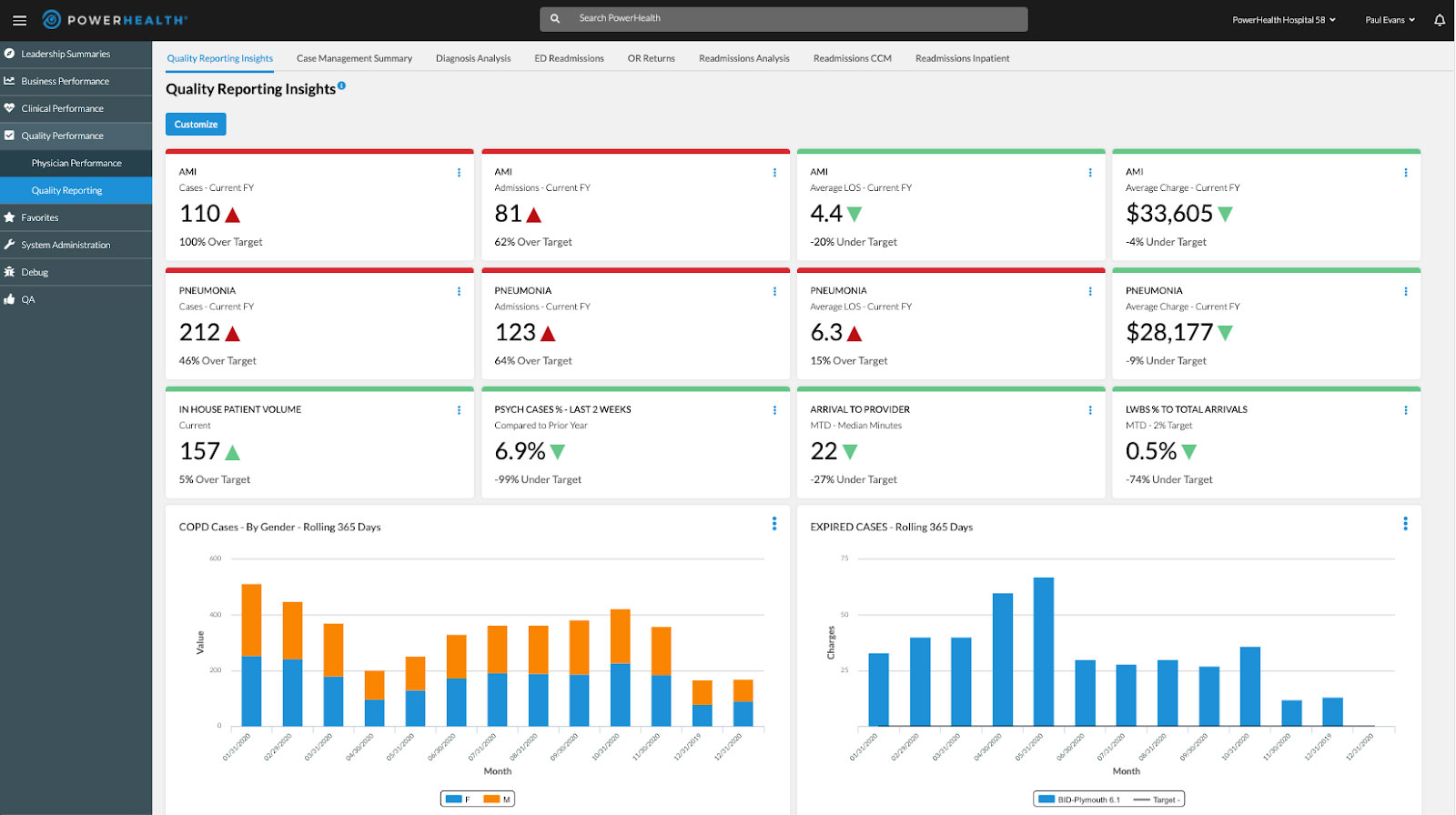 Drive Continuous Improvements to Your Quality of Care Performance
OnDemand Quality Performance Insights™ enables leadership to easily monitor key performance indicators and trends that are related to delivering continuous improvements to the best quality of patient care possible. Insights such as Hospital Acquired Infection Rates, AMI volumes, and Pneumonia cases are several of the leading indicators that are available out of the box to keep your organization informed and proactive.
Keep Case Management Ahead of the Game
Case Management Executive Summary provides leadership with routine visibility of Patient Discharges, ALOS, CMI, Infection Rates, and Returns/Readmissions. Charts that are included with this tool provides a great way to review the data that matters most during management presentations and allows users to drill into patient-level and physician-level details for further analysis, follow-up, and better process management.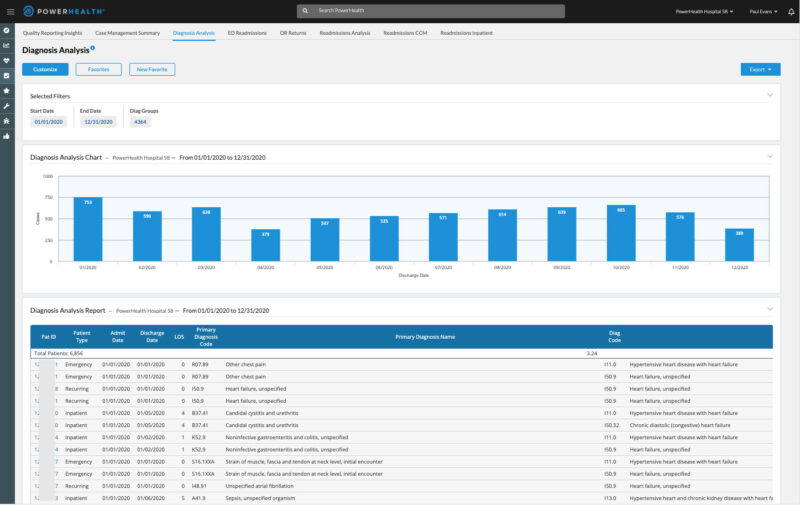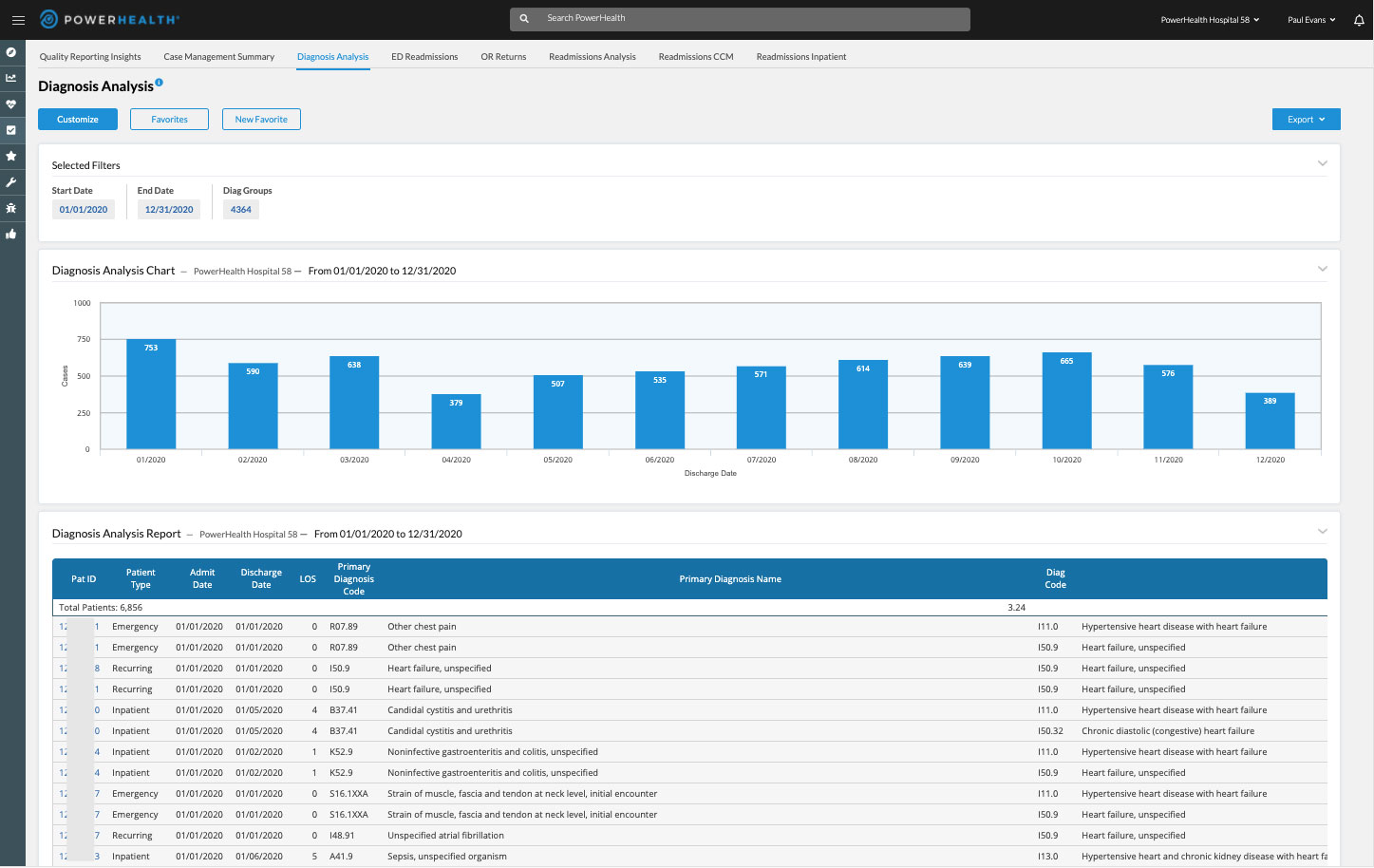 Access Everything Diagnosis-Related to Support Your Regulatory Reporting
Diagnosis-related reporting is at your fingertips. Forget the days when you had to generate raw data from your IT group to then spend hours manipulating and preparing the information for certain regulatory agencies. PowerHealth OnDemand provides users with custom and Ad hoc reporting so that organizations are prepared and can better react to internal and external needs. Every day.
Monitor and Predict Patient Readmissions
Patient Readmissions impact your organization's overall quality ratings, patient satisfaction, and financial performance. Let's face it, less is better. In order for users to easily track patients that have already been readmitted and those who are likely to readmit, the PowerHealth platform includes algorithms for pinpointing and predicting patient readmissions so that organizations can be proactive. This tool comes equipped to shine a spotlight on your patients so that quality, nursing, case management, and finance can remain continually informed and takes steps to minimize impacts.