About PowerHealth
We are a tight-knit group of senior executives with a passion for making data
valuable for healthcare organizations and hyper-focused on our customer success.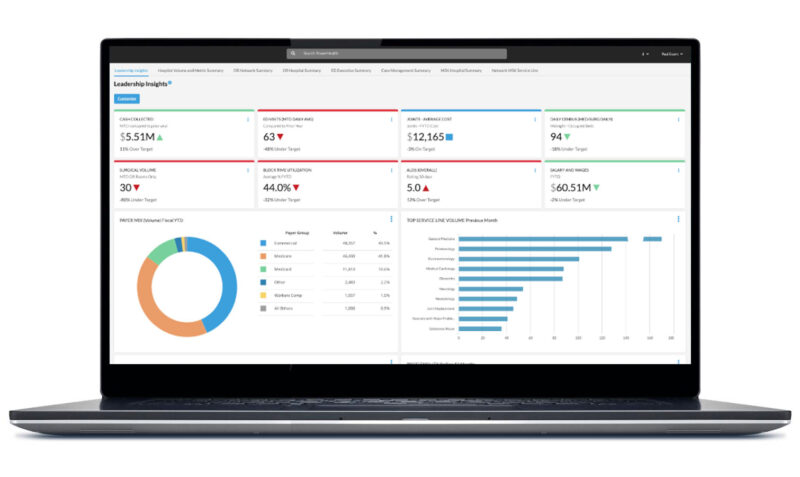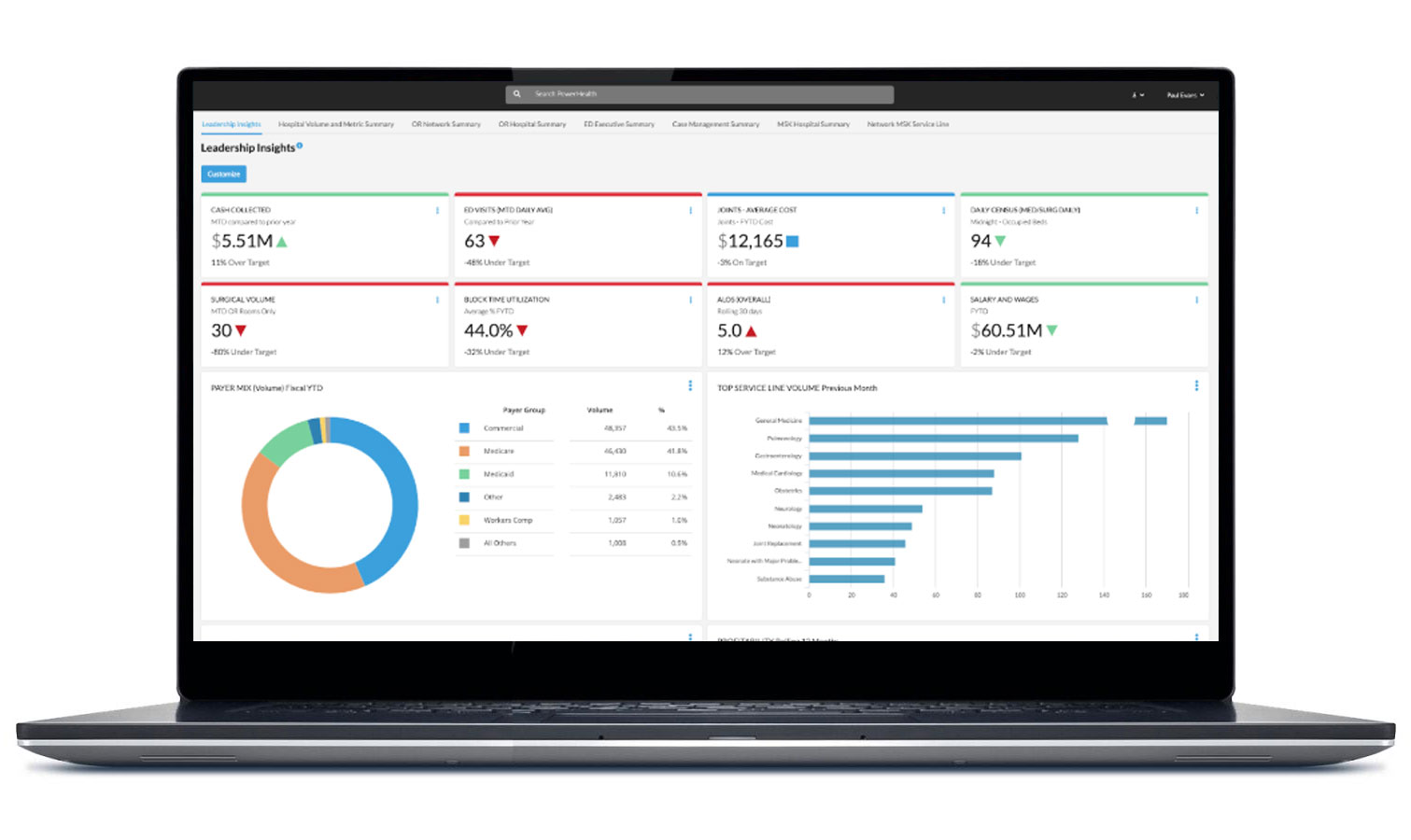 The Business of Healthcare Runs on PowerHealth OnDemand
PowerHealth empowers hospital and healthcare organizations with actionable insights & trusted intelligence to increase the performance, value & quality of their healthcare delivery.
PowerHealth OnDemand's Cloud-based platform delivers real-time data and answers directly from your healthcare system's continuum of patient care. Our proven performance management platform and solution suite transforms raw data into accurate, timely and proven intelligence, so that leadership and department management can Run the Business of Healthcare.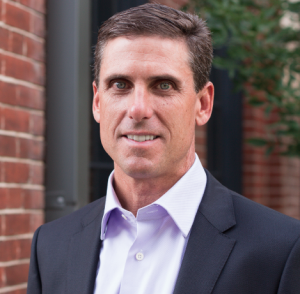 Paul Evans – Founder & CEO
As CEO, Paul is responsible for setting the vision for the company, our products and our mission of making data transformative to leaders in Healthcare. Since founding PowerHealth, he has successfully led the introduction and direction for the PowerHealth OnDemand cloud-based performance management platform. He brings over 25 years experience in technology and business intelligence sales, marketing, and global sales management. He has a proven record of success with several leading technology companies such as Siebel Systems (acquired by Oracle), Oracle, and Schlumberger, both domestically and internationally. Paul and his team are dedicated to our mission of striving for 100% customer success and enabling data-driven solutions that provide the greatest return on investment for our customers. Outside of PowerHealth, Paul enjoys life being a fan of his 3 boys, as well as skiing, golfing, swimming, biking, running, and hiking – and whatever makes your heart beat faster.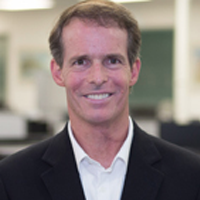 Patrick Power – Advisory Board Member
Patrick has over 25 years successful experience in healthcare IT in a wide array of financial, clinical and decision support systems throughout Asia- Pacific, Middle East, UK, and the US. With extensive industry knowledge in casemix, cost accounting, funding, reporting, technical and project management skills, Patrick's vision continues to motivate his team to develop systems targeted at improving enterprise healthcare management. Patrick holds an EMBA from Harvard University, MBA from Pepperdine University, and a BA in Computer Science and Accounting.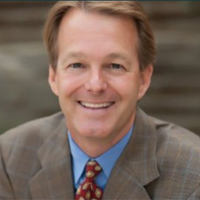 Bruce Huebner – Advisory Board Member
Bruce Huebner has 30+ years of experience in technology leadership including sales management roles within the microprocessor industry, and as General Manager of Microsoft. Bruce has spent the last 18 years serving on 2 technology boards, 4 Advisory boards and was President and CEO of two private technology companies. He has also consulted with 60+ other technology companies. Bruce's current focus is on SaaS-Cloud, Mobile, and other disruptive vertically focused in-market scenarios. His advising interests include the acquisition of strategic capital and helping companies profitably expand and grow.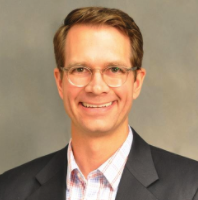 Jared Olson, MD – Advisory Board Member
Jared Olson, MD is a practicing physician for people with disabilities — a Physiatrist or Physical Medicine and Rehabilitation doctor. Jared is an Assistant Clinical Professor of Physical Medicine and Rehabilitation for University of Colorado's School of Medicine. He has experience in federally funded biomedical engineering research, human neuroscience, data analytics, health technology startups, and physician education. Jared has an engineering degree from the University of Colorado at Boulder, a medical degree from the University of Chicago, and medical residency training at the University of Washington. He is passionate about translating technology into useful products and services, and about delivering high-quality patient care. Jared lives in Boulder with his family and enjoys exploring the outdoors with his kids.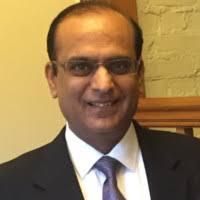 Srinivasa "Venky" Venkataraman – Advisory Board Member
Venky is a veteran technology leader, executive and founder of companies throughout his 30+ year career. Venky was the Founder, CEO, and Director for PrimaDesk, Inc. (acquired by Unifyle). Previously, he served as Chief Operating Officer of Appstream, Inc (acquired by Symantec). Venky has a passion for helping technology start-ups get to the next level and has served or is serving as an Advisor to Kaviza Inc., BitTorrent, and other IoT companies.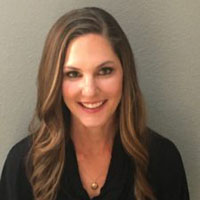 Susie Kelly – Advisory Board Member
Susie is a Nurse Practitioner with a variety of clinical specialty experience in Cardiology, Observation Medicine, Emergency Medicine, and Long Term Care. She also brings a diverse background outside of Healthcare in Marketing/Advertising. Susie is a creative visionary who continually seeks to find solutions to the vast problems in the world – specifically those that pertain to the healthcare system.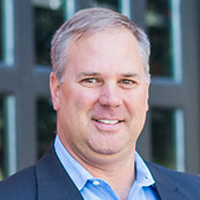 David Daley – Chief Technology Officer
David has been at the helm of directing the development of our innovative technology platform since day one. With over 25 years experience in IT architecture, development, and management, David's main goal is ensuring the PowerHealth OnDemand platform is in alignment with our customer needs, our business objectives, and overall product security and strategy. He has spent his career focusing on business technology and leads our development team and the continual improvements to our innovative PowerHealth OnDemand cloud platform. Previous to PowerHealth, David held leadership positions with IT Management for Denver Health, one of the leading health organizations throughout the Greater Denver Area, and served as Vice President of Systems Management Architecture for Bank One (JP Morgan Chase). When not directing new innovations for our clients and our PowerHealth OnDemand platform, he can be found riding motorcycles through the Colorado canyons, skiing, hiking, playing tennis and ice hockey.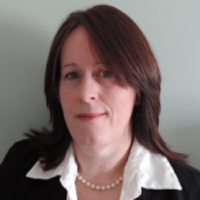 Sue Nelson – Senior Director of Professional Services & Customer Support
With over 25 years experience in the Healthcare Industry in both North America and Asia-Pacific, Sue is a leading data and cost accounting expert who has constant focus on our customer needs. She's been a key figure in supporting PowerHealth's client needs both domestically and internationally. Sue's experience spans working inside major hospital organizations within finance and operations and is a major contributor to our client success. When she's not assisting clients with new and innovative ways to help them gain trusted insight to their finance, clinical operations, and quality data, Sue enjoys time with her family, pets, and traveling the world on new and exciting adventures.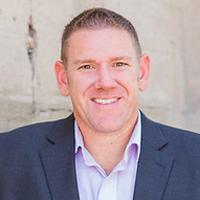 Keith Snyder – Director of Customer Care
Keith brings over 15 years experience of customer service leadership to PowerHealth and our clients. In his role, Keith is at the center of our customer support operations and training, and is steadfast in making sure our client needs are addressed as efficiently as possible. While at his previous company (Intuit), Keith led multiple sales and customer support teams to new standard-setting customer satisfaction scores where he was recognized as having the highest level of customer service and satisfaction performance. At PowerHealth, Keith has initiated major customer satisfaction initiatives such as the OnDemand User Engagement Program, the OnDemand Customer Support and Knowledge Center, and the company's customer care operations programs. Outside of PowerHealth, Keith can be found volunteering at his children's school and church, enjoying family time, and living the dream on local baseball fields, basketball courts, and golf courses throughout Colorado.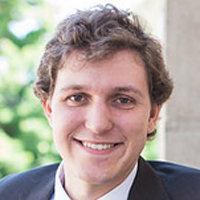 Jason Pekar – Lead Software Developer
Jason is a graduate of the University of Colorado Leeds School of Business with a Bachelor of Science in Accounting. With his main role of software development, Jason collaborates with management on product development and customer support needs to identify and deliver the most effective solutions possible. He has over 8 years in software testing and development and has been an integral part of growing PowerHealth since 2012. When not developing new code and great features for our clients and the PowerHealth OnDemand platform, Jason has a passion for leading philosophical meetings and developing tabletop games with family and friends.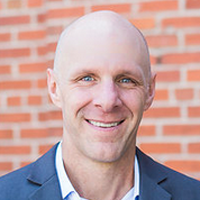 Larry Pedigo – Director of Software Development and Platform Architecture
With 15+ years of experience in backend architecture and database systems, Larry brings a wide range of experience from disparate industries, including healthcare, e-learning, marketing, projects for NASA, and more. He's designed, developed, and optimized numerous transactional and data warehousing solutions. Never content, he's always looking to expand his knowledge and skill in different directions. When not plying his trade in the realm of technology, Larry loves to travel with his wife, Alex, trail run with his Border Collie, Pebbles, compose rhythmic stylings on his drum kit, and rock climb in different areas around the country. Larry has a BS and a BA from the University of Colorado Boulder.