Unlock the True Power of Your Data
Your health system's source data is rich, but gaining access to insights and answers that matter most requires an agile engine to visualize clinical operations performance. PowerHealth allows users to track extensive metrics and performance over time that will allow your organization to pinpoint issues and collaboratively strive to improve. We combine your source data with hospital standard policies or "rules" so that leaders can easily monitor areas such as patient volumes and flow, asset utilization, and physician. From there, our unique PowerHealth OnDemand platform provides users with "Dashboard to Details" so that users can perform root cause analysis on the fly.
"PowerHealth enabled our organization to standardize on our OR Assets and Surgical Utilization Policies throughout our health network resulting in us averting over $7M in capital costs."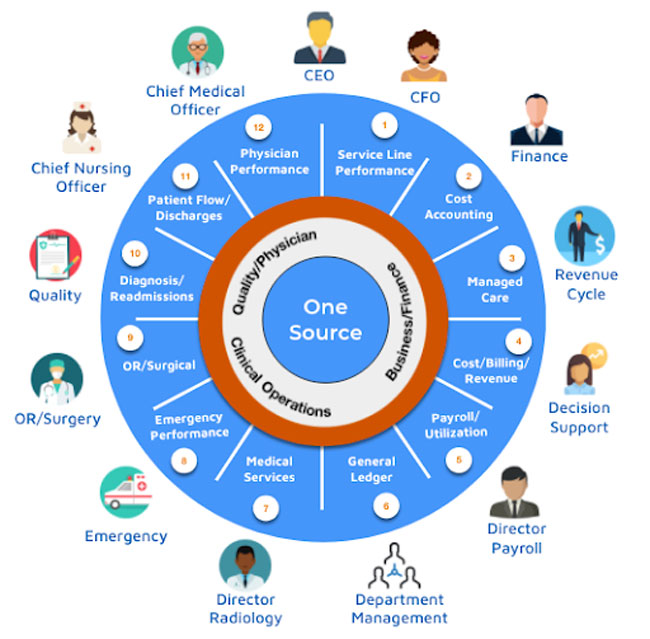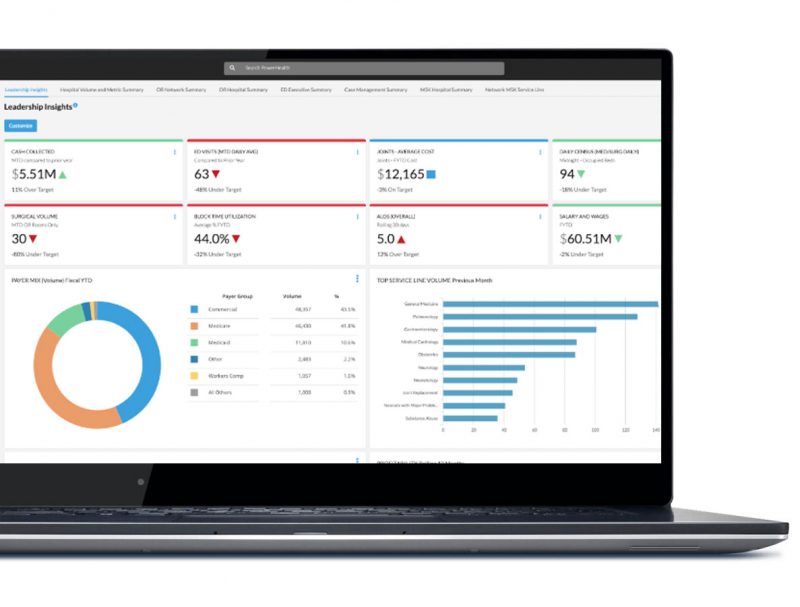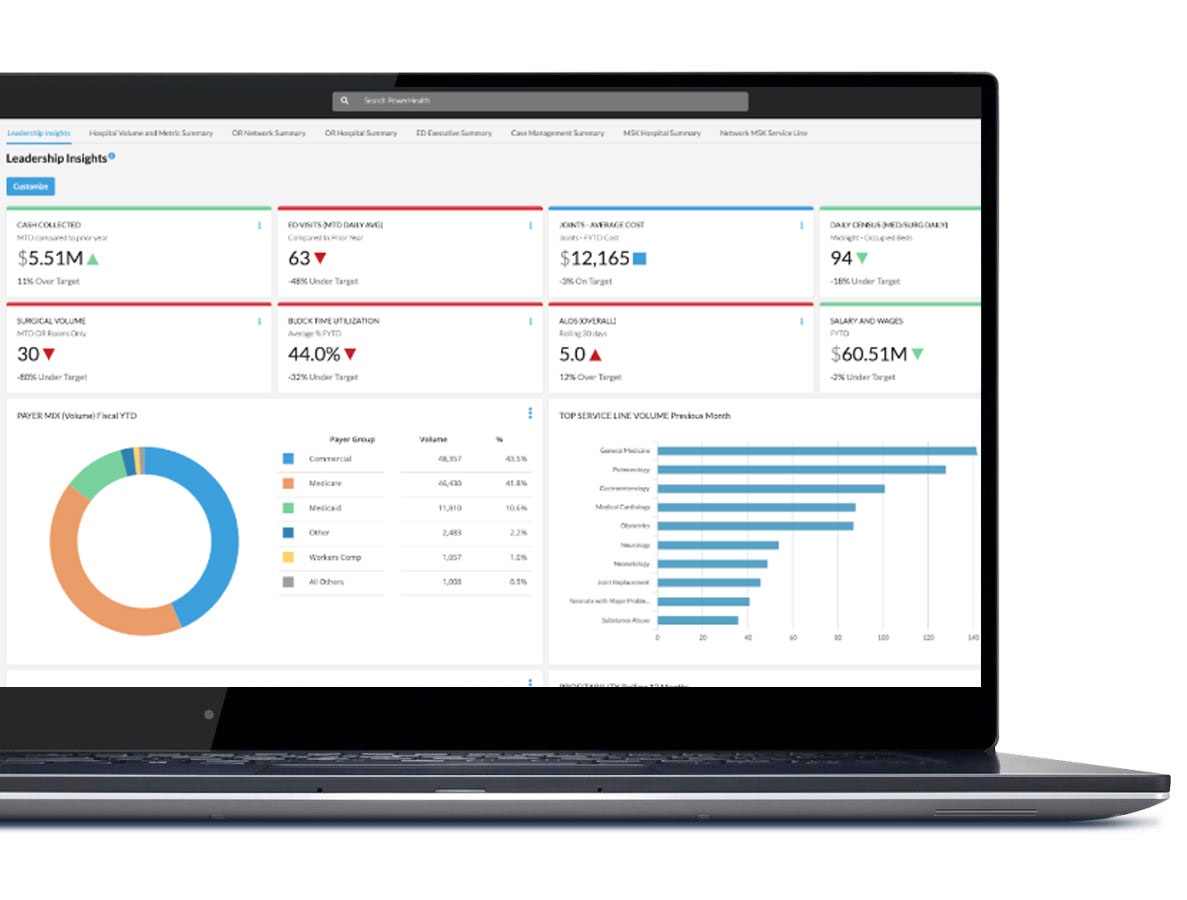 Business Performance Management
Modular solution that activates your data so that organizations can proactively manage and monitor service lines, cost, margins and revenue cycle portfolios, along with deeply understanding billing and patient demographics. Know what business you are in with PowerHealth on your side.
SOLUTIONS
Finance Performance
Cost Accounting
Revenue Cycle Performance
GL Expense Management
Billing & Patient Demographics Performance
Clinical Performance Management
Having on demand access and clarity of your clinical operations performance – from summary to patient and physician-level details – starts with constant visibility to your major clinical assets. This modular solution suite activates your data and integrates with common rules so that organizations can effectively monitor and benchmark performance to enhance services and drive continuous change.
SOLUTIONS
OR/Surgical Performance
Emergency Department Performance
Medical Ancillary Services Performance
Cardiology/Cath Lab Performance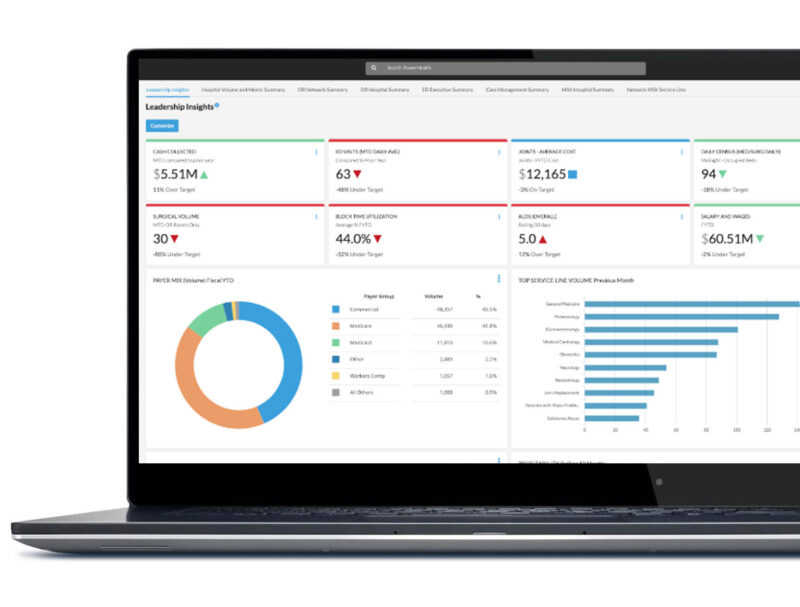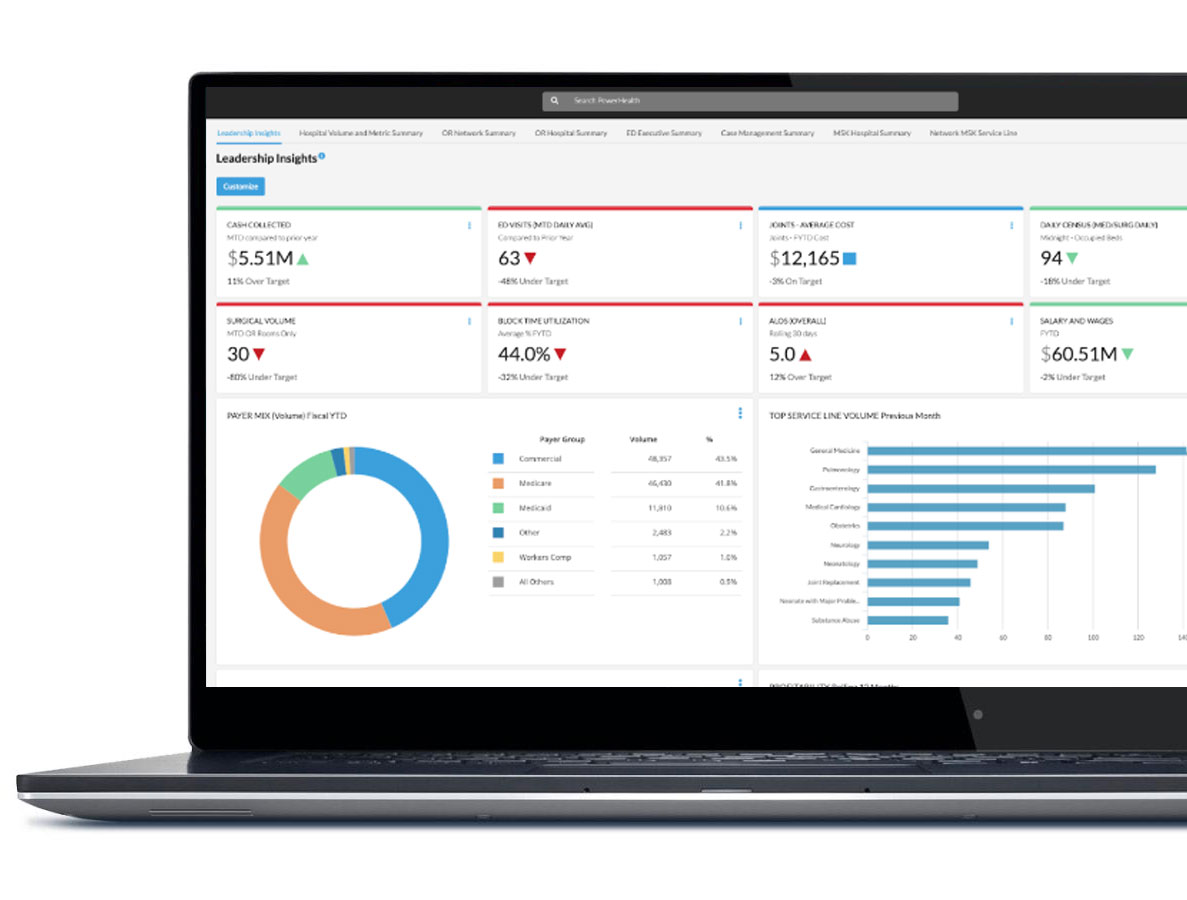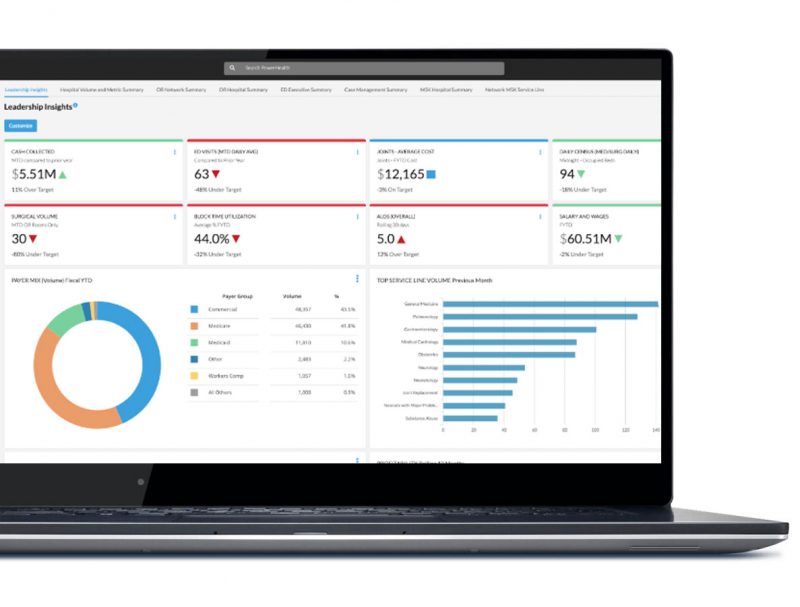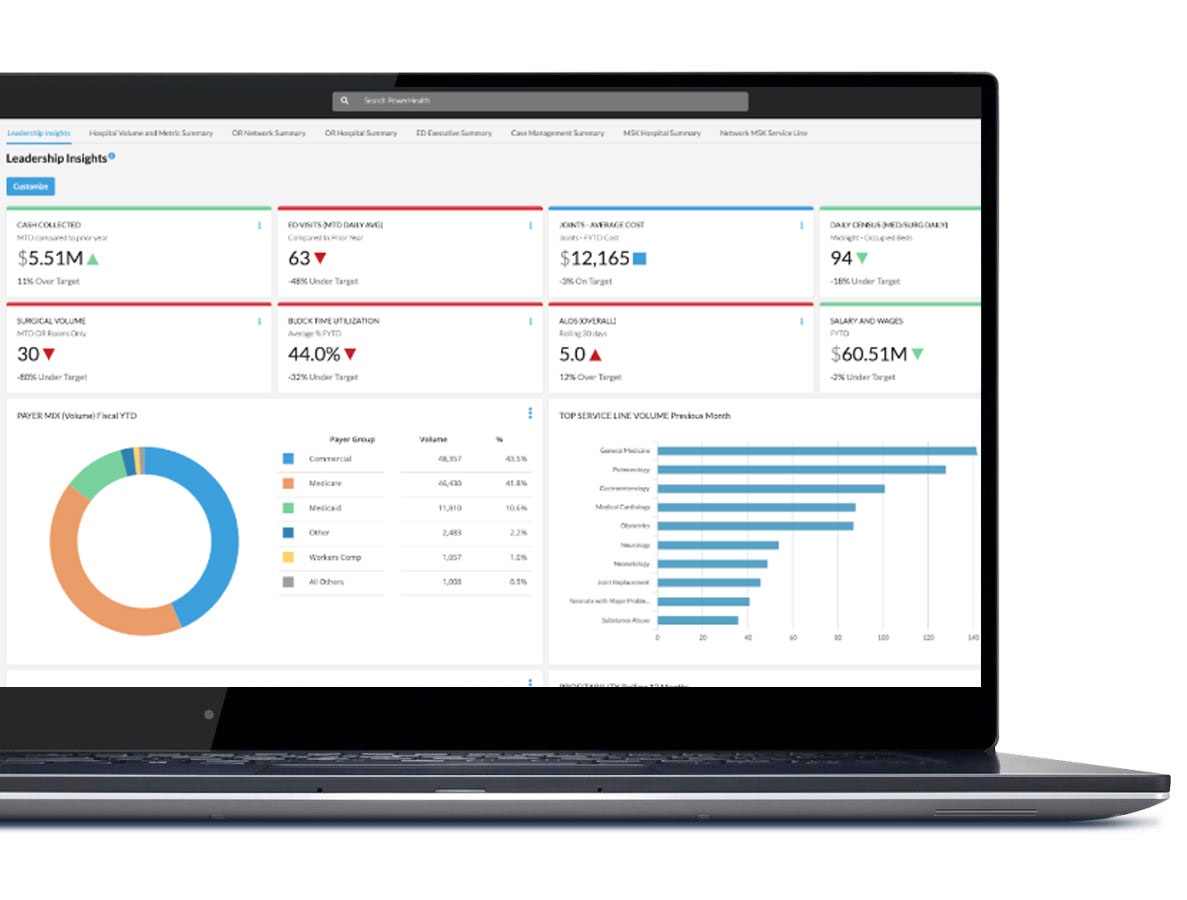 Quality Performance Management
Modular solution that activates your data so that organizations can continually monitor quality of care initiatives and easily respond to routine regulatory requirements. This solution suite enables leadership from quality, nursing, and case management to effectively manage and monitor detailed data at the patient and physician-level pertaining to diagnosis, ICD, CPT, patient readmissions, and more.
SOLUTIONS
Quality Performance
Physician Performance
Readmissions Performance
Our OnDemand solutions delivery accurate, relevant and trustworthy insights for all of your major departments, including finance, hospital operations, revenue cycle, patient access, clinical quality, and physician management. Our OnDemand solution modules include:
Revenue Cycle Performance
Emergency Room Performance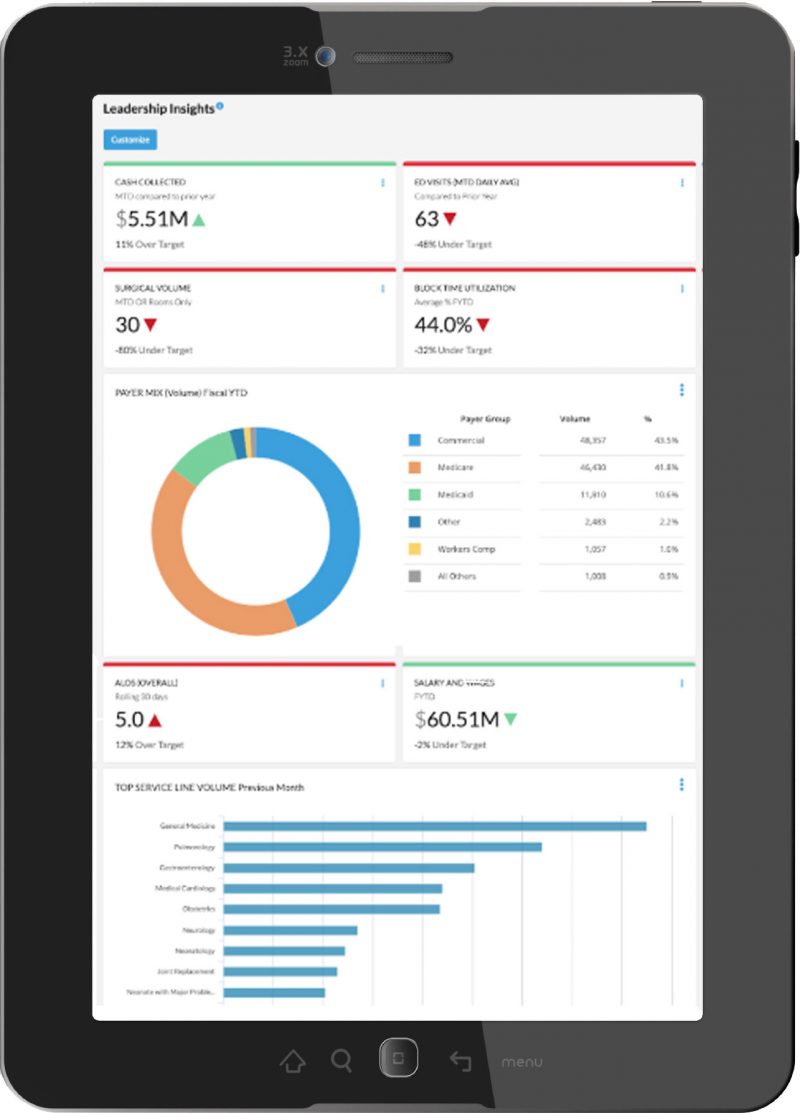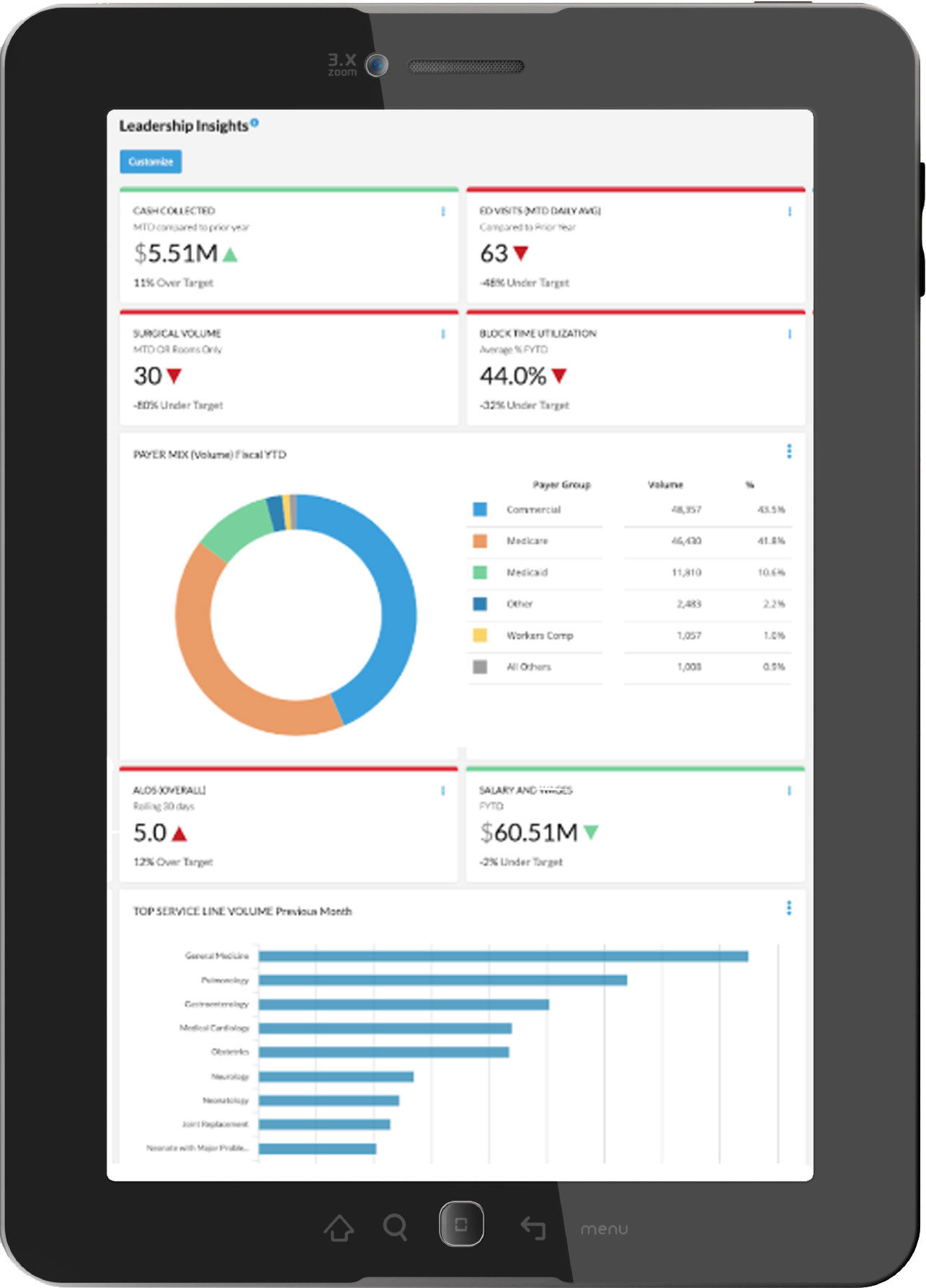 Results
PowerHealth OnDemand delivers audited results in meaningful dashboards and alerts, comparable charts, summarized analysis, and self-service ad hoc reporting. OnDemand solutions are rapidly implemented in a SaaS (software as a service) subscription model, requiring no additional software licenses, hardware, maintenance fees, capital expenditures, long-term contracts or expensive upgrades.
Platform
The PowerHealth OnDemand platform can be customized to meet your organization's specific needs at any time. We deliver your team the highest quality performance management and analytics in one organized, intuitive and cost-effective platform. Contact PowerHealth today to learn how our solutions will provide answers to address your most significant business challenges and strategic objectives.