Enterprise Intelligence to Run the Business of Healthcare
PowerHealth brings data and information to the forefront so that
leaders can lead with trusted, data-driven decisions Every day.
Run the Business of Healthcare.
Don't let the Business Run You.
We help financial leaders control costs and maximize revenue cycle operations. OnDemand Business Performance ManagementTM starts by unifying disparate data sources from Patient Billing, General Ledger, Cost Accounting, Budgets, Reimbursement and Claims to enable financial leadership with one version of the truth. From there, organizations are equipped with detailed billing and costs at the patient level, immediate access to service line performance and profitability, understand physician and administrative utilization, and drive accountability… everything critical to achieving and sustaining financial stability.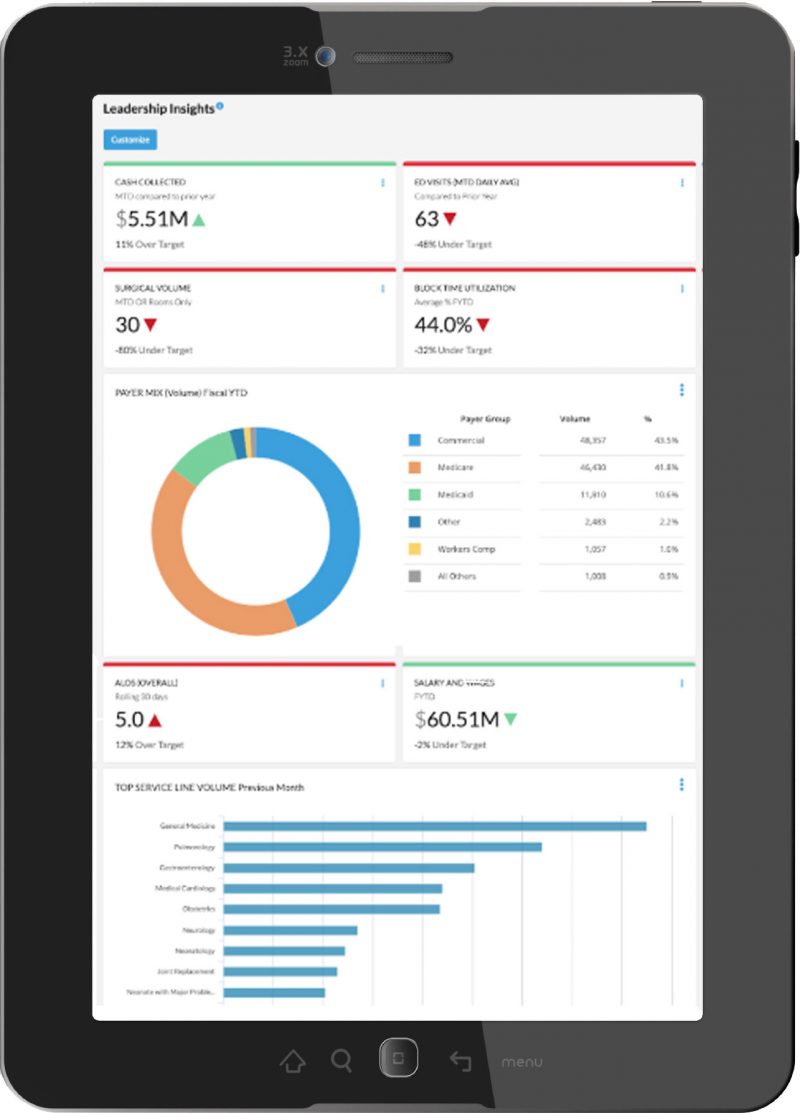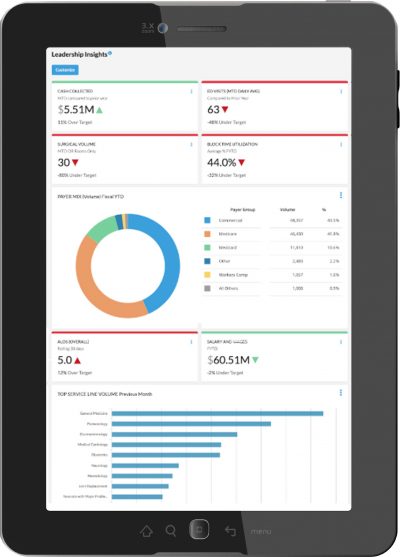 PowerHealth empowers leaders from the Business, Revenue Cycle,
Clinical Operations, and Quality to Run the Business of Healthcare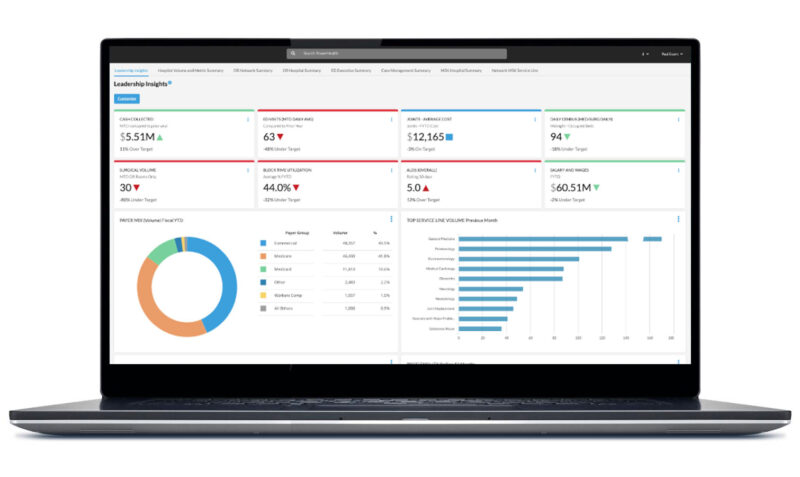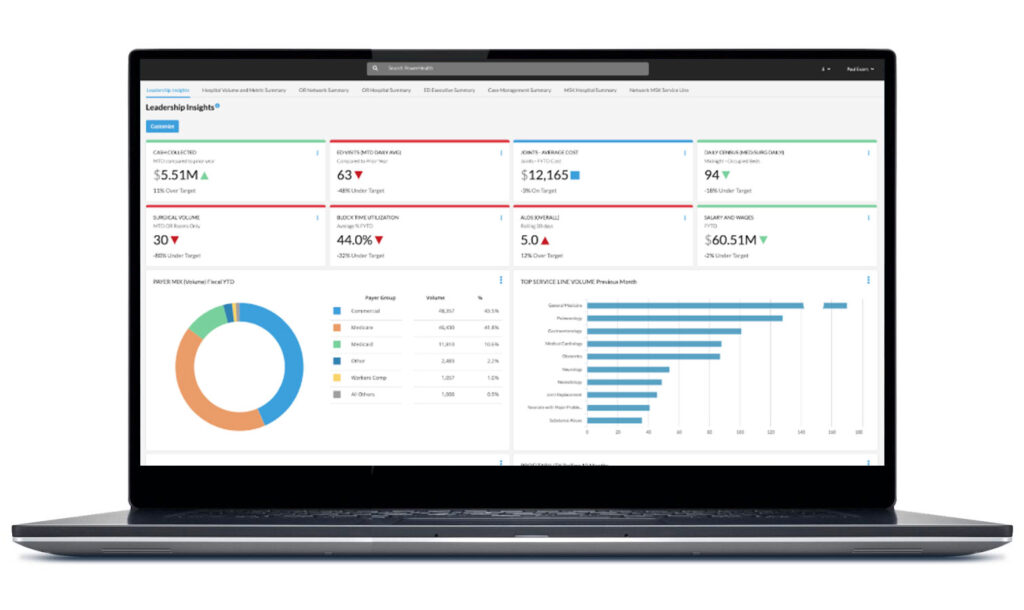 Drive Continuous Improvements to Your Financial Performance
OnDemand Financial Performance Solution™
unlocks trapped data from source systems to bring clarity to your financial picture and to enable leadership to be continually informed and proactive. This solution combines detailed data billing, charges, costs, reimbursement, general ledger, and payroll to generate reporting of contribution margins, service lines, ALOS, and CMI.
Know Your True Cost of Patient Care
OnDemand Cost Accounting Solution™ is a full-service solution that leverages our proprietary engine starting with integrating patient billing and general ledger data and a user-friendly administration tool to structure allocations, and ultimately generate reliable and accurate costs. In addition, PowerHealth provides routine services to complete the processing loop.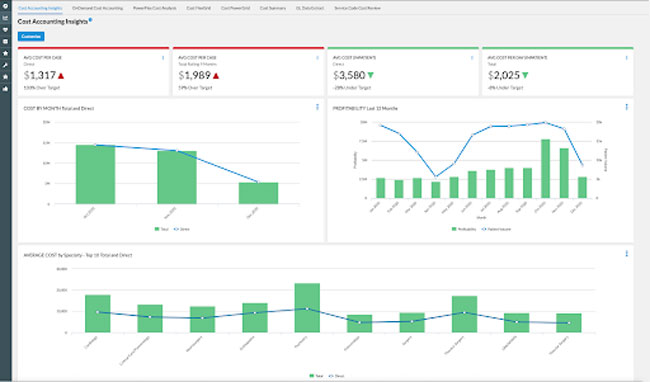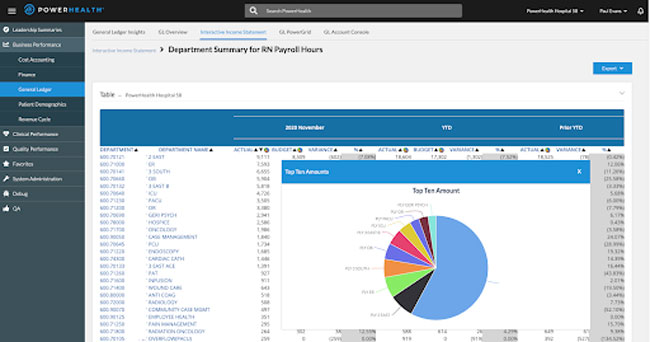 Continually Monitor GL Expenses to Budget by Department On Demand
OnDemand General Ledger Solution™ keeps organizations in check by providing users with full access and ongoing visibility to their GL. , but with the ability to drill to detail to investigate cost overruns and opportunity to
Increase Cash Velocity and Drive Down Accounts Receivable. REALLY.
OnDemand Revenue Cycle Management Solution™ provides a 360 degree view of the revenue cycle and allows organizations to focus on AR reduction and cash collections, instead of spending a ridiculous amount of time searching through reams of paper reports or claims. It's all inside and ready for patient accounting teams to take on the real work of boosting cash.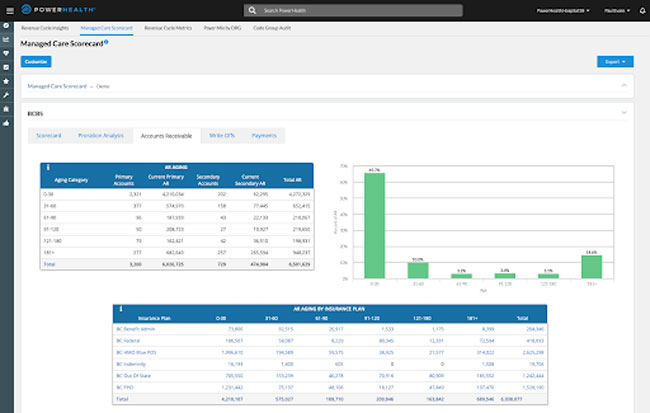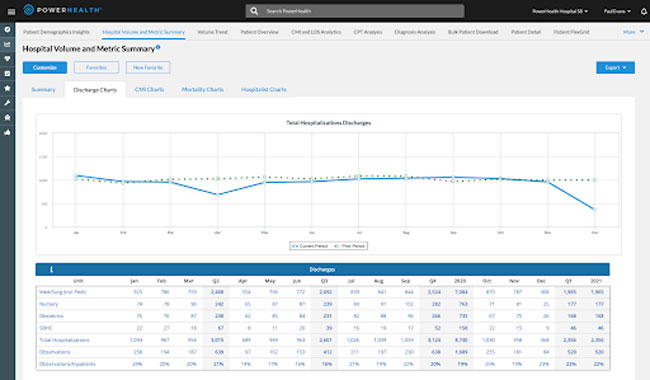 Monitor Patient Volumes to Better Manage Throughput and Patient Satisfaction
OnDemand Patient Demographics Solution™ unlocks trapped data from source systems to bring clarity to your health system patient data and volumes. See your statistics in a dashboard format to better manage hospital discharges by department and location, CMI, and labor such as Hospitalists. While you're at it, keep an eye on your organization's visits across the system and measure LOS and ALOS. If you need to, get down to the nitty-gritty details inside of patient billing. It's all there with OnDemand's unique Dashboard to Details.